I frequently see posts about the best To-do apps; I have tried all the popular suggestions from Things to Todoist. But the app I always go back to is the iOS Reminders app. As I am sure you already know, it has some great features upgraded as part of the iOS 15 release. These features include intelligent lists and subtasks, cross-compatibility between MacBook, iPhone and iPad, and sharing task lists with other Apple users.
But one area that does not get the love it deserves is the ability to integrate with so many different platforms and applications. This ability allows the Reminders app to work with different workflows and allows users to have all tasks in one application.
So I wanted to share with you some of the ways I integrate the Reminders app to become one task list to manage my day.
IFTTT
IFTTT is an integration service that lets you connect most services with a simple structure.
Adding Reminders app to IFTTT enables you to create tasks based on different events.
These are the three I use the most:
1) Alexa - Every so often, my wife reminds me to do something, but I often forget to do it. So I created an integration from Alexa to IFTTT to my Reminders app. My wife now tells Alexa to add a To-do, which will sync to my Reminders app.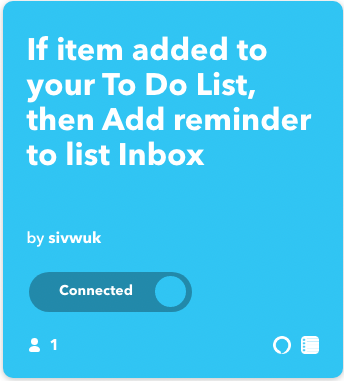 2) Inoreader - I use Inoreader to track newsletters and posts that I read regularly, but sometimes I do not get a chance to read them, so I wanted to create a list of articles to read when I have a few minutes spare. So I created an integration from Inoreader to IFTT to my Reminders app to create a task when I start an article in Inoreader. So next time I have five minutes, I check the Read Later list on Reminders app to find a list of items to read.
3) Weather - At 7.30 am, I get a reminder alert telling me if it will rain. To do this, I connected the Weather Underground service to IFTTT to Reminders app so that at 7 am every day; it checks the weather in London. If it rains that day, it will set a task on my Reminders app.
Shortcuts
The shortcuts app on Apple devices allows me to integrate Reminders app with Apple notifications and customise how I interact with the Reminders app. These are a few examples.
1) iPad battery reminder. I love my iPad Pro, but since I do not use it often, I usually find when I do want to use it, the battery is dead. To counter this, I created a personal shortcut to create reminder tasks when the iPad battery reaches 20%. In addition, since my Reminders app syncs to different devices, I get a reminder to tell me to charge the iPad.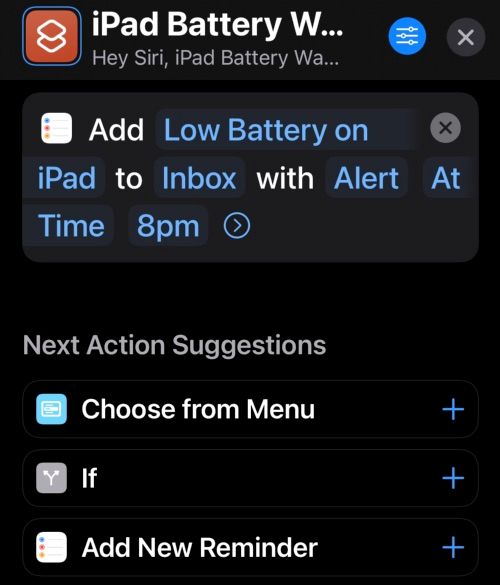 2) Create templates - Often, my tasks follow the same structure with similar values. To save time, I created a shortcut to create Reminders task with a given input name and default high priority and to set a due date tomorrow. The automation saves me time manually setting this up in the Reminders app. I also use it to create tasks and subtasks for repeatable tasks, such as a Video checklist, so I don't need to enter them manually.
3) Bulk moving Reminders tasks due dates forward. Some features are lacking in Reminders app. One of them is to bulk move due dates forward for tasks that I don't get to complete. So I created a shortcut to do this for me with one button press.
iPhone Share button integration
The share button on the iPhone allows Reminders app to integrate into many iPhone apps. These are a few ways I use it.
1) Browser - Like the Inoreader app, if I find something I want to read later, I can press the share button to create a reminder to my read later list.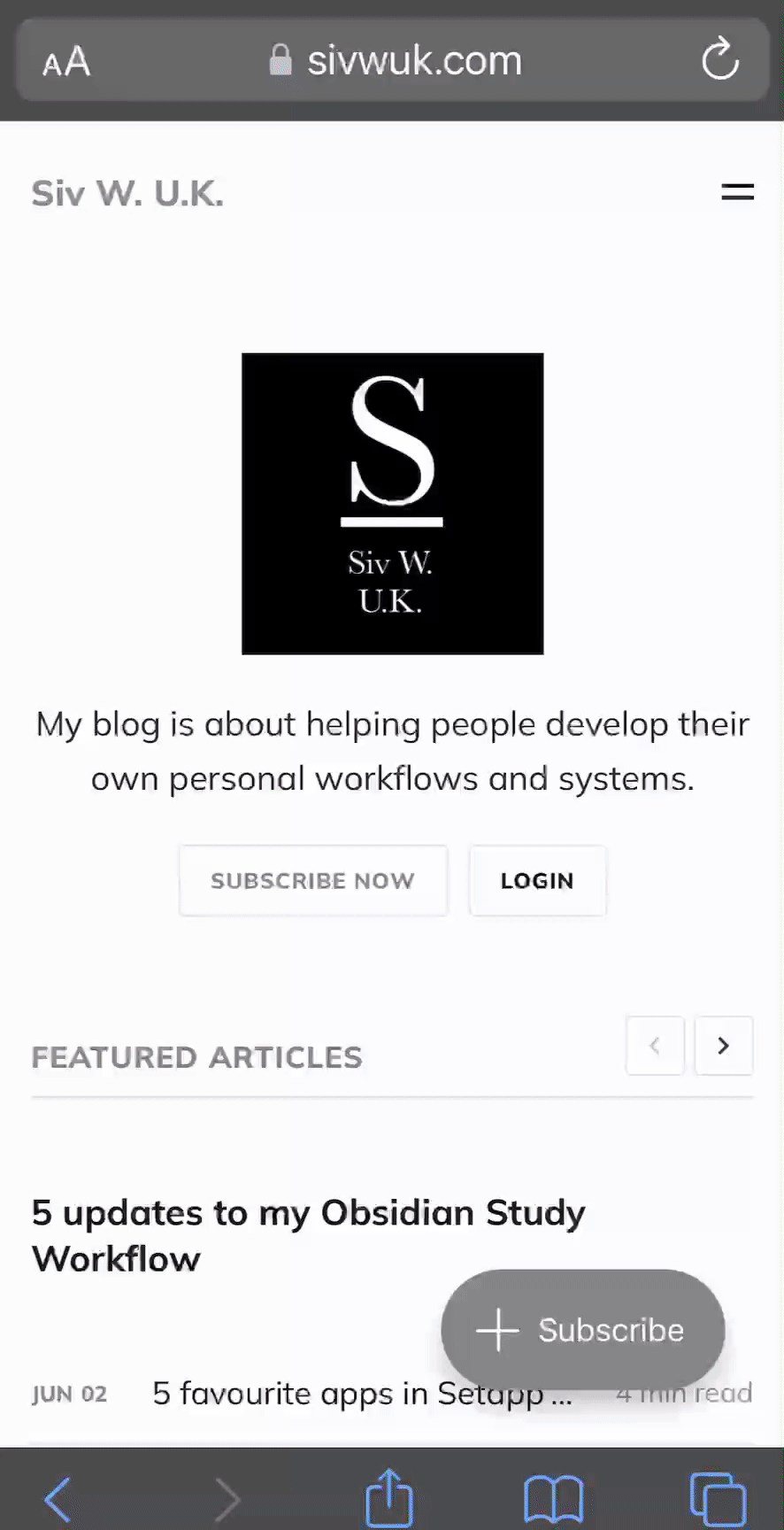 2) Amazon and other shopping apps allow me to build up a shopping list. I think wish lists are great for limiting our instant gratification in buying things. I use the share button to add a Reminders task to a shopping list of things I want to buy. Then, once a week, I look at the list and remove the items I don't need and purchase the items I do need.
3) Places to visit - I am always looking for places to eat and things to do. If I see a restaurant I want to try; I use the share button to add it to a Restaurant list so that the next time I go out, I have a list of places I want to try. Similarly, if there is something new to try, I use the share button to add it to my Activities list. Finally, I added a location for these Reminders task and set it to remind me if I am near somewhere I want to go.
Third-Party Apps
The Reminders app does not do everything I need to, so I have been using applications that work with the Reminders app to improve the experience. These are the ones I use the most.
1) BusyCal - I use this app on the Mac OS X to show my Reminders tasks and Google calendar schedule together. The schedule allows me to plan my day better, all from the menubar.
2) Fantastical - I use this app on the iPhone again to show my Reminders tasks and Google calendar together. I also like using the quick entry to capture tasks with the correct parameters using natural language typing.
3) GoodTasks - I use this app to display some of my Reminders list as a Kanban board when I have a list of tasks I need to work through and prioritise.
Siri
Reminders app has Siri integration. If you are using products such as Apple Watch or HomePod, it makes capturing tasks easier. These are the features I use the most.
1) Add items to the shopping list when I have my hands full
2) I created Siri enabled shortcut to list out the high priority items
3) Create location-based reminders, e.g. "Hey Siri, add a reminder to fix shower when I am at home". The Reminders app prompts me when I get home.
Summary
On its own, Reminders may seem like a simple To-Do list app, but once it's integrated into your workflow, it becomes a powerful tool that you will use every day.